Ziwi Peak is a pet food company established in New Zealand that is specialized in air-dried food. Many people are acquainted with freeze-dried pet food, but few are familiar with air-dried pet food or know the difference. The company is entirely owned by New Zealand
When compared to their competitors and other dry dog food, Ziwi Peak's air-dried dog and cat food includes 96 percent fresh meat, organs, bone, and fish.
Most Expensive Dog Food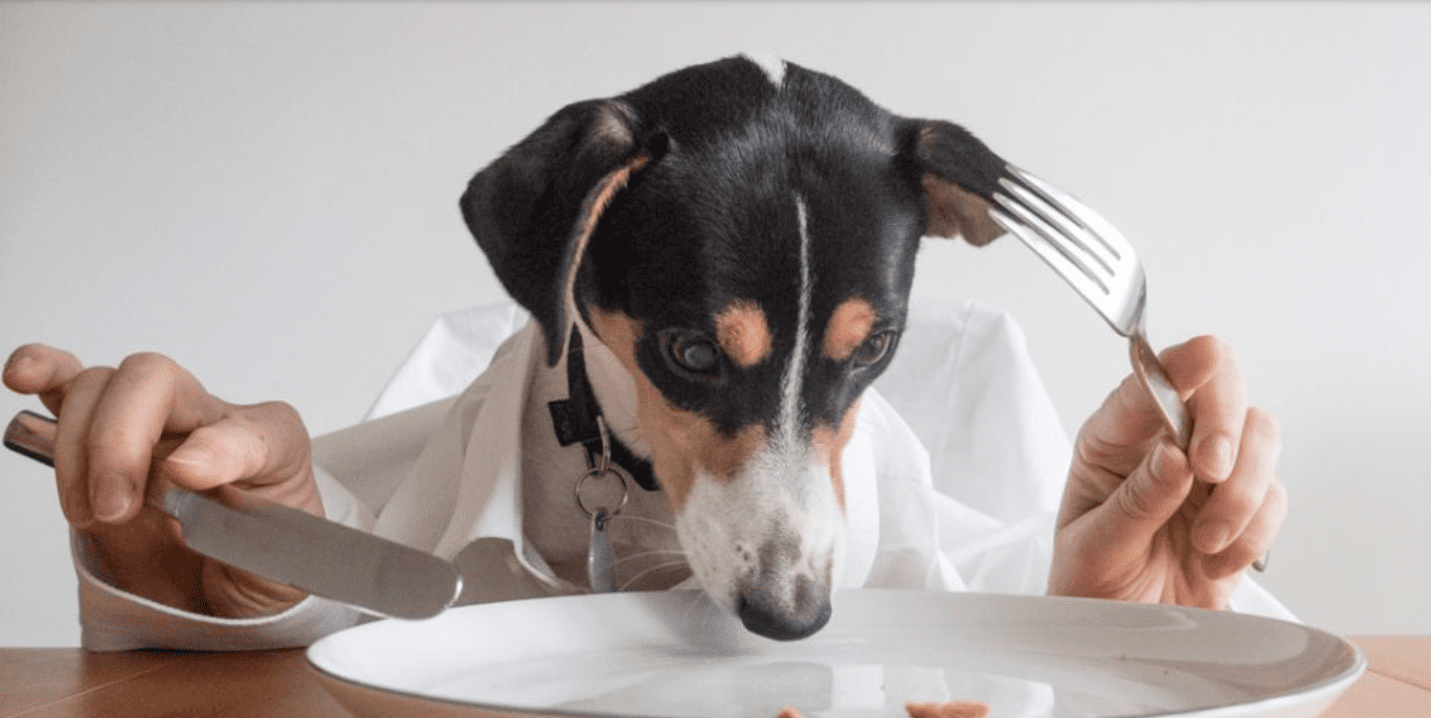 Ziwi Peak is often considered as most expensive dog food brand in the world. Such high meat content, however, comes at a price, and Ziwi Peak is one of the most costly pet food products available in the market
A 2.2lb bag of Ziwi Peak's air-dried Lamb dog food costs roughly $40-$50 and lasts about half as long as a similarly priced bag of dry canine food.
All of Ziwi Peak's components are sourced from human, ethical, and sustainably managed farms, which help to justify some of the company's premium prices.
This is one of the primary selling features of a premium brand like Ziwi Peak, whose buyers are aware of animal welfare issues and are worried about them.
Instead of being outsourced to third parties, all of Ziwi Peak's recipes are created within facilities in New Zealand.
Ziwi Peak Product Range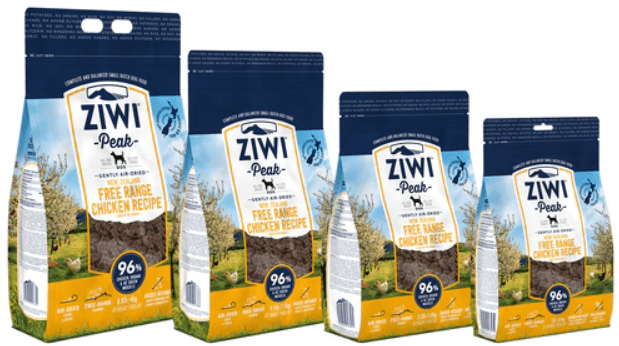 Dog Food
Ziwi Peak began with a small product line of air-dried and wet canine food products, focusing on traditional New Zealand animal sources such as lamb.
However, Ziwi Peak, like many other dog food companies, has constantly developed and enlarged its product line. It now contains more air-dried and wet dog food options, including Chicken.
Provenance, Ziwi Peak's newest product line, was debuted in 2020 and uses a considerably larger selection of five meat and fish items than their prior dishes.
East Cape, Hauraki Plains, and Otago Valley are three unique air-dried and wet dog food recipes in the provenance range.
These product recipes are named after New Zealand's diverse landscapes and ecosystems.
Ziwi Peak Dog Treats
Ziwi Peak makes a limited number of dog treats. These dog treats are among the best in the market on the other hand these include certain elements that some dogs may find difficult to resist.
Venison Shank Bone and Lamb Trachea, as well as other related animal items, are examples. They are highly expensive when compared to ordinary dog treats and may have to be saved for special occasions.
Ziwi Peak Nutrition
Dog Food :
As previously stated, Ziwi Peak's air-dried products are nearly and completely made up of meat and fish components (96 percent to be exact). The nutrition provided by these air-dried dishes is excellent as a result of this massive meat percentage.
The nutritional profile of the air-dried recipes is particularly high in animal-based protein and fat. The carbohydrate content is minimal in the absence of significant plant materials.
However, several of Ziwi Peak's recipes have extremely high-fat content. While this isn't a problem for highly active dogs or certain puppies, it can be a concern for those who are less active or prone to weight gain.
The nutrition of Ziwi Peak's wet dog food formulas is also outstanding, with a high proportion of animal-based protein and fat. However, because these recipes contain a lot of water, they are less nutritionally rich per gram.
Ziwi Peak Ingredients
In its products, Ziwi Peak only uses New Zealand-sourced ingredients. By avoiding foreign suppliers, Ziwi Peak is able to maintain very high quality standards and dependability.
All of Ziwi Peak's Beef, Lamb, and Venison come from pasture-raised animals that have never been held in barns, cages, or feedlots.
High-Quality Meat & Fish Ingredients
Chicken Liver
Lamb
Beef Heart, Kidney, Tripe
Goat
New Zealand Green Mussel
Mutton
Turkey
Mackerel
Venison
All of the meat and fish ingredients listed above are high-quality sources of animal-based protein and fat, making them excellent for use in dog food recipes.
Because of their low cost and extensive availability, certain of these components, such as beef and chicken, are particularly popular.
Others, such as venison and lamb, are less prevalent. This is because these components are significantly more expensive to get.
However, for dogs with severe allergies, these substances can be included in some specialty pet food formulas. The components, sometimes are known as 'Novel Meats,' are less likely to cause an allergic reaction.
Other Notable Ingredients
Eggs are a minor element in several of Ziwi Peak's most recent Provenance recipes. Eggs are underutilized in pet food but may provide excellent nutrition, including protein, fat, and other nutrients.
What makes eggs even more unique is that they are one of the most bioavailable nutrients, meaning that a dog or cat's digestive system can digest a lot of their nutrition.
In Ziwi Peak air-dried dog chow, Chicory root is one of a few small plant-based components. Chicory is utilized by a lot of pet food companies because of the micronutrients it can give and because many people feel it has other health advantages.
Kelp isn't as popular as chicory root, although it's found in small amounts in several high-end pet food products.
Ziwi Peak Animal Testing
On their website, Ziwi Peak makes a strong statement on animal testing. They claim that they will not be involved with or affiliated with anybody that engages in harsh animal abuse.
According to Ziwi Peak, they only take part in feeding studies or research in their own homes. Many of the pets in these in-home trials are Ziwi Peak volunteers or clients.
Ziwi Peak further claims that it has never participated in, and will never participate in, invasive animal experimentation.
Ziwi Peak Recalls
Ziwi Peak has never had a product recalled, making it a recall-free pet food brand.
This is an outstanding track record for a company that has been making pet food for a long time and demonstrates that they value the safety and quality of their production methods.
Conclusion
Ziwi Peak Dog food is expensive yet top-quality dog food. They are super high in protein — over 40%. They contain low carbs which are Less than 28%. This dog food mostly contains good quality ingredients. No Plant Protein in top ingredients. Ziwi Peak uses Organic Minerals to improve digestion. This dog food is air-dried to retain more nutrition.
---
All of the ZIWI® Peak air-dried and canned recipes are complete & balanced. They meet the AAFCO nutrient profiles for all life stages, including the growth of large breed puppies. ZIWI® Peak can be introduced to kittens and puppies as young as 6 weeks of age and is also suitable for senior cats and dogs.
I know you don't have to add water to this but I was just wondering if you do add water, does it soften up? Adding water to this formula will soften it. If you choose to add water to your pet's Ziwi Peak, we recommend that any unused portion be disposed within 4 hours to minimize the risk of microbial growth.
Unlike conventional dry foods that are mass produced and cooked at high temperatures with compromised nutrition, ZIWI® Peak foods are handcrafted in our New Zealand kitchens and gently air-dried.